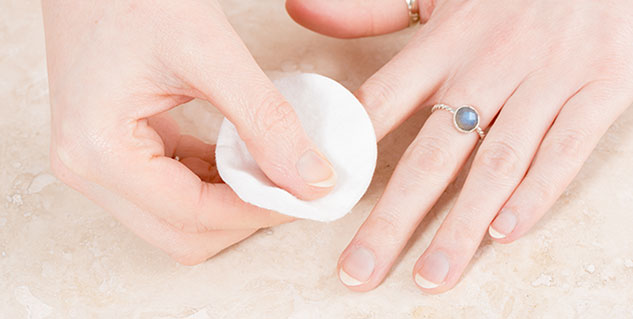 Do you love painting your nails red, black, and every colour, sometimes with sparkles, that you love or with the ones that go well with your dresses? Nonetheless, it may not always be possible to carry your nail paint in your bag, let alone get the opportunity to fix it.
But hey, that's not the worst part that bothers you the most, it's the time consuming task to remove the nail paint, right? Don't worry, you're not alone! Most of us are too lazy to sit down and freshen up our manicure, hence, end up spending days with nails where some parts of the last nail paint you recently applied has come off, while the rest is still holding on to our nails.
Well, that's about to change, as now you can remove nail paint whenever you want, wherever you want without even the need to carry the bottle of nail paint remover with you all the time. Now there are amazing pocket friendly wipes available that carry the properties of an effective nail paint remover.
Kara Wipes, a natural ingredient based specialist of wet wipes (a leader in its category) by Future Consumer Limited (FCL), has come up with range of wet wipes with nail paint remover that allow you to clean and take care of your nails on the go.
The wipes are available in various variants such as lemon, orange, fruity strawberry and aromatic rose, with each pack costing around 100 rupees. The wipes appear completely safe to use as they claim to have been dermatologically tested and completely free of Acetone.
These easy to carry wipes are made from poly-viscose fiber with natural olive oil extracts that prevents drying of nail and skin surrounding nails. The extracts help in keeping your nails nourished and moisturized at all times. It's pretty amazing for a wet wipe to remove even the darkest colours and also leave a delightful fruity fragrance after every use. What's even better is that a pack contains 30 wipes and each wet wipe can take care of up to 10 nails.
So next time you realise the need to remove the nail paint while in a meeting or a flight or waiting for your turn before a crucial interview, you can simply grab a wet wipe from your bag and remove the nail paint without drawing any unwanted attention. Looks like these handy wet wipes are determined to make nail care much quicker and easier.