Cayenne pepper is considered one of the most prominent natural hersbs that work wonders for weight loss. It comes with capsaicin that has thermogenic properties, which heat up your body and make your metabolism hyperactive. Eating half a teaspoonful of cayenne pepper can increase the amount of calories your body burns and can also suppress hunger craving. Besides helping in weight loss, capsaicin can improve the digestive system as well.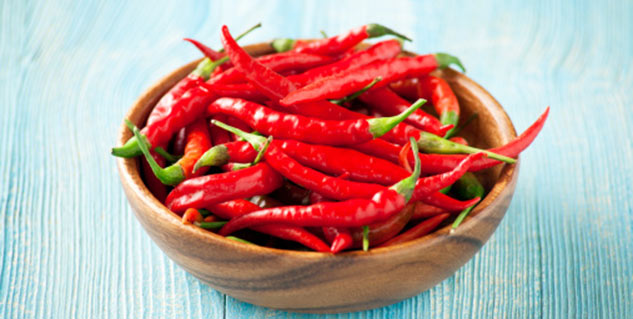 What exactly is cayenne pepper?
The main, active ingredient in Cayenne pepper is capsaicin. It is believed that capsaicin is a thermogenic chemical that helps in speeding up the body's metabolism and also helps in decreasing appetite.
How does cayenne pepper benefit in your overall heath?
Cayenne pepper is considered as a wonder herb at many places as it helps to promote weight loss and also aids in overall well-being. By adding it to your diet, you allow the body to function properly as it helps to increase blood flow, improves sex drive, promotes good digestion, reduces ulcer and promotes healthy blood pressure.
When can you add Cayenne in your diet?
When you use Cayenne pepper, make sure you add it in your diet. It is an absolute necessity to do exercise and have a healthy diet. You should include both strength training as well as cardio at least 3 to 5 times a week.
According to some people, Cayenne pepper is the best natural herb for losing weight as adding it in a glass of green tea helps in weight loss.
The results of Cayenne pepper for weight loss will be subtle in the beginning, however with time you will notice significant weight loss as it curbs appetite and speeds metabolism.
Image source: Getty