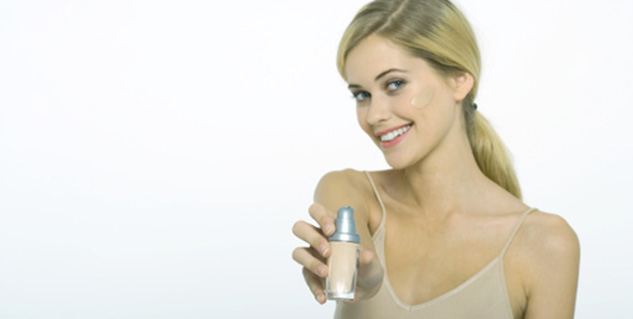 It is very important to take care of your skin health.Renowned Beauty Expert and Director of ALPS Beauty Group, Ms. Bharti Taneja shared some of the daily routine we should follow to keep skin problems at bay
Morning Care
Cleansing
As the first thing in the morning, wash your face with a deep-pore, soap-free and non-foaming cleanser – as foaming ones tends to leave our skin drier. Just take an ounce on your palms and massage your face for few 2-3 minutes. Now, wash off with cool water and pat dry with a clean towel.
Exfoliating
A must for removing dead cells and grime – this ritual should be followed daily for few seconds without shying away during summers. There are several good exfoliators/scrubbers available in market; you can just round upon the one which suits your skin type. Otherwise, for making a homemade one – try this. Mix equal quantities of kaolin powder, sandalwood powder – add few pinches of and turmeric poppy seeds. Now, dilute this combination with milk (dry skin), curd (oily skin) or cucumber juice (normal skin) and massage your face using it in circular motion. Wash off reveal a fresh and energized skin.
Toning
Toner is a liquid meant to close the opened pores while cleansing.  Toning makes our skin look firm and lifted – should be followed after every cleansing ritual. You can also try making a homemade toner – boil tulsi, neem and mint leaves together in a litre of water and wait till half of it evaporates. Now, store and apply whenever needed.
Moisturizing
It remains the most compulsory of all and should be followed for people with every skin-type even in summer. It provides your skin with the softness and suppleness along with the much-needed hydration. For oily skin, use gel-moisturizers, people with normal-skin can go for water-based one; whereas rich moisturizers can be the perfect option for dry skin texture.
Protection
Sun has several adverse effects on our skin – tanning and early signs of aging – like dark spots are some of these. Therefore, do not forget to protect your skin from the sun during the day by applying a sunscreen of SPF 30 or more; along with UVA, UVB filter and PA+++.
Night Regime
Makeup Removal
You must have been listening to this advice since ages. But, to keep skin problems at a distance and attain forever young looking skin, you must remove all traces of your makeup before you hit bed. Just incept with wiping your makeup off using a cotton ball dipped in cleansing milk or olive oil – which is sure to remove all the grease, grime and traces of beauty products applied. Follow by washing your face with a mild face wash and toning the skin with a suitable toner.
Night Nourishment
End up with a nourishing night cream according to your skin. As your skin replenishes and regenerates itself while you are asleep – hereby applying a nourishing night cream containing, collagen, retinol or AHA is totally recommended. Do this along with a soothing under-eye serum – and get ready for your nap. This will just act like a mini-daily facial for you!