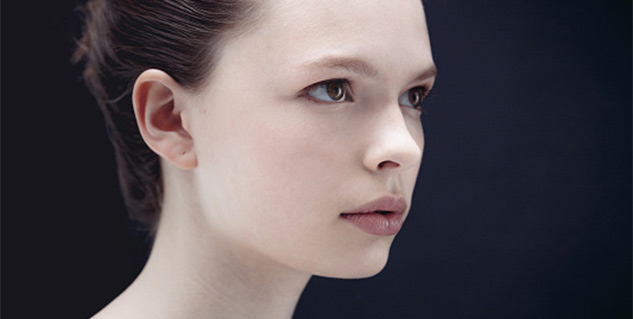 People were troubled with hot summer and were waiting for monsoons. And now when monsoons are here, people are troubled even more. Monsoons are here and so are the worries of frizzy hair and oily skin and many other skin related problems such as skin irritation, rashes, dry skin and so on.
Getting a smooth and beautiful skin in monsoon is difficult but not impossible. You just need to exfoliate your skin and improve blood circulation while removing dead skin. However, making use of harmful chemical based scrub in monsoon can aggravate the conditions, so that's why you must use homemade scrubs that are natural and absolutely organic.
Here are some homemade effective scrubs for monsoon that you can make easily at your home.
Oatmeal scrub
People tend to have dry skin during monsoon and oatmeal scrub can help you treatit.
Take ½ cup of oatmeal and ½ cup of yogurt and then add some drops of vitamin E oil. Apply this mixture on the entire body and wash it off in shower.
Papaya scrub
Papaya can moisturize skin, help in clear pigmentation and can help you put a halt on signs of ageing. And the natural enzymes present in papaya make it great for exfoliation.
Mash a papaya
Add some sugar and oatmeal in it.
Apply this as a face pack.
Let it sit for about a minute or two and then rub it off.
After that wash your face with cold water.
Strawberry scrub
The vitamin C content of strawberry can help you have a clean and clear skin, removing extra oil from your skin.
Mash some strawberries.
Add 3 tbsp of honey.
Apply the mixture on your face and let it sit for a minute.
Wash if off with water.
You can also switch honey with brown or some white sugar. It will turn into a scrub, instead of a face pack.
Rub the mixture on your face in circular motions for few minutes and then wash it off with cold water.
Banana scrub
Banana can help you protect your skin from free radicals and can delay the signs of ageing along with tightening the skin. The anti-oxidants present in banana can revitalize your skin.
Take 1 banana
Mash it and then add sugar in it. You can either use white sugar or brown sugar.
Apply this mixture on your face and massage in regular motions for about a minute.
Rinse off with cold water.
Peach scrub
This small fruit is loaded with many skin benefits. It has vitamin E that can help you heal your damaged skin, it can hydrate and moisturize your skin, the folates present in the fruit can help you have a rejuvenated skin and can prevent free radicals.
Mash some peaches to pulp.
Add egg white to make a smooth paste.
Apply this paste for about 30 minutes.
Wash it off with cold water.
Another way of having a hydrating effect is by adding 1 cup brown or white sugar to the mashed peaches.
½ cup of olive oil.
Massage your face with this paste in circular motions.
Wash it off in with cold water.