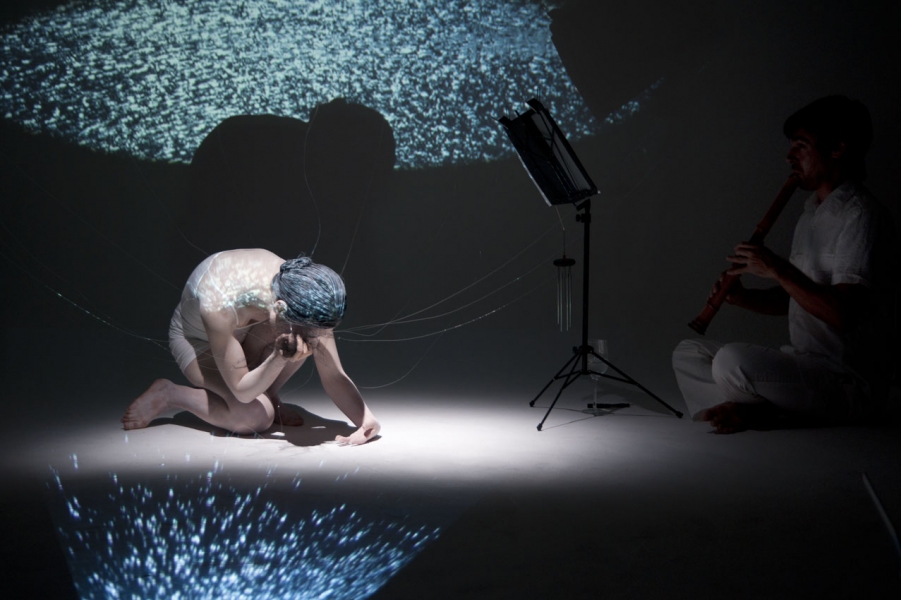 A healthy dose of cynicism is necessary when considering alternative therapies. That's why Barbara Grimwade spent half a decade exploring complementary medicine, for a solution to her own health problems. The treatment she decided upon dramatically improved her condition – and prompted a change in career.
A former genetics research scientist for many years – working at Leicester, Bristol and Yale Universities – Barbara suffered from a number of minor ailments, but tolerated them as part of life . . . until a bad back problem left her unable to work for three months.
Drugs prescribed by doctors made things worse, so Barbara decided to apply her scientific research skills to investigate complementary medicine. As a scientist, she was more sceptical than most, but five years of thorough research led her to kinesiology. It improved her health so significantly that she wanted to share its benefits with others. Barbara went on to qualify in health promotion and kinesiology, and began her UK practice. Then, love brought her to Mallorca and rural Calvià, where she lives with her partner (in the delightfully secluded rural home he built) and practises what she calls Dynamic Healing – which combines a number of therapies, with kinesiology as the linchpin.
In her tranquil treatment room, Barbara admits kinesiology is difficult to explain. "It's described as a way of getting information from the body, using muscles as an indicator of what's going on inside," she says.
It's used to treat a wide range of physical and emotional conditions, including digestive problems, nutritional deficiencies, stress and phobias – but it's also used preventatively.
It can have a powerful effect on babies, unconscious patients and animals, and it's even possible to work on a patient through a surrogate.
"That has to be seen to be believed," says Barbara, spotting the surprised expression on my face.
Kinesiology was founded in 1964 by American chiropractor, Dr George Goodheart, who discovered that evaluation of normal and abnormal body functions could be accomplished by using muscle tests.
Non-invasive, it enables the therapist to access some of the causes of disease, and restore balance by enhancing the body's natural healing ability. It uses the principles of acupuncture, without the needles, working with the body's energy pathways, or meridiens, to determine energy blockages. Each muscle is related to an organ and a meridien, forming a circuit; any stress within that circuit affects the response of the muscle to pressure from the therapist.
"Stress and emotions are the biggest things to deal with," says Barbara. "Unresolved issues and relationship difficulties can lead us to hold onto emotions for long periods, resulting in physical problems."
Like a doctor, patients are treated in confidence. Without giving me specific details, she speaks about some of her cases. One man – in his mid-50s – had come to her with multiple travel and transport-related phobias. Kinesiology enabled Barbara to trace the root of his phobias to the moment when he was a small boy and saw his mother for the last time, as she waved goodbye from a train.
The number of treatments needed varies: "The results can be almost instant, but generally it's between one and five." She also recommends periodic treatments thereafter, a bit like an MOT.
I'm to experience this therapy for myself and, as with any patient, the first step is to take a detailed history of any physical and emotional problems.
Barbara – a tall, slender woman who exudes good heath – proves to be an excellent and non-judgmental listener. A box of tissues placed handily on an adjacent table suggests these sessions can become quite emotional.
As I relax fully-clothed on the couch, Barbara takes each limb in turn, applying a light pressure and gauging the response from my reacting muscles. At times, she holds certain homeopathic and flower remedies within my body's energy field to reveal more clues, and uses her own hands and fingers in the diagnosis. Her skill is to "listen" to my body's reactions and she's obviously concentrating hard.
Surely this must be quite tiring for her? "At the end of the day I feel energised," says Barbara. "I enjoy meeting people and it's very satisfying helping with quite deep-seated problems."
Barbara diagnoses an overactive adrenal gland. She's seen about eight patients in the past couple of months with surplus energy in their adrenal glands, resulting from stress (in my case, from quite some time ago).
She prescribes a homeopathic remedy and a regular exercise designed to "flush out" the triple warmer meridien, which instigates the "fight or flight" response.
Kinesiology is still a mystery to me. But whether it was the treatment or the fact that I've since been paying more attention to my own health and wellbeing, I've been feeling much better.
And even the biggest cynic would say that's a good result.
Dr. Helen Cummins is the Editor of abcMallorca Magazine a high quality guide to mallorca printed in three languages including informative Articles about Mallorca, up to date Events Guide and a Business Directory.
You can visit the abcMallorca website to read the original article about Listening to the body or related articles about Health&Wellness in Mallorca.