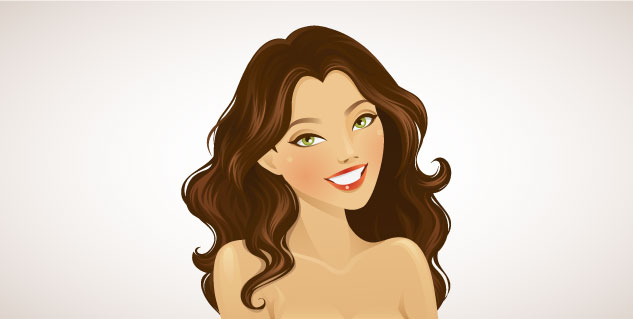 Can you think of anything good about summertime? There is hardly anything good about it you say, except for, that you can eat your favourite ice creams and buy those latest stylish sleeveless dresses or lacy tops that you've had in your wishlist for so long, and wear them without having a fear of catching cold or getting sick.

But how long would you take, or rather how quickly and how many things would you list down if we ask you what you hate the most about summer season?
We bet in no time words like scorching heat, heat wave, sweating, dehydration will come out of your mouth without even thinking hard and the list does not end there, as the the hot weather not only takes toll on our health, but it also causes havoc on our skin and hair. Well, that explains a lot why most people despise this weather.
It won't be wrong to say we don't hate our periods as much as we hate summers. Yet, you can't sit around at home with your AC on and wait for it to get over.
But stepping out in sun not only becomes a curse for your skin and eyes, but your hair also get thier share of beating.
No matter how much you cover your hair with those trendy scraves of yours, the harmful UV rays still mange to damage your hair, leaving  them dry and brittle, which often is followed by excessive hair loss, dandruff, split ends.
Apart from the harsh effects of sun or environmental factors, we also commit mistakes that mess with our hair, from not choosing a shampoo as per the hair type to using a lot of hair styling tools and so on.
However, instead of whining about it you can protect your hair from the damage by using an effective and easy to prepare DIY hair mask and nourish your scalp and hair.
Here's to healthy hair throughout the summers, try this banana and rice flour hair mask.
Things you'll need include
Few slices of banana
2-3 spoons of honey
5-8 spoons of rice flour
How to prepare the mask
Take a banana and cut it into a few slices.
Add 2-3 spoons of honey and 4-5 slices of banana. Mix them well.
Add some flour to the mixture.
Mix well, ensuring no lumps are formed.
For better consistency, you can also blend the ingredients in a blender.
How to use.
Apply this mixture on your scalp and cover your head with a shower cap.
Wait for 20 minutes and wash off with cold water.
Image source : Shutterstock
Read more articles on Healthy Hair