Many celebrities such as Jennifer Aniston, Halle Berry, Liv Tyler, Madonna, David Duchovny and supermodel Christy Turlington reportedly swear by yoga. Several professional athletes are said to be doing it too in order to improve their performance in games.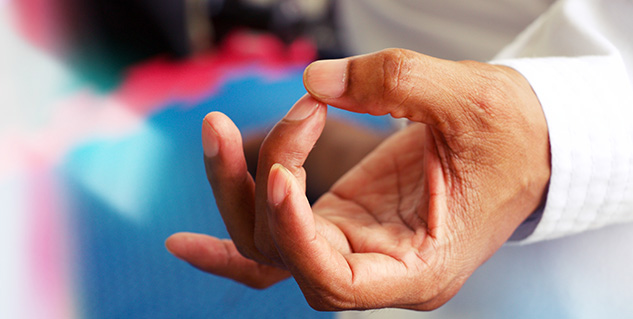 Yoga is a sophisticated mind and body exercise that is believed to be a magic trick to staying healthy and fit. This seems to be the best way out for those who don't like the idea of hitting the gym owing to its monotony.
Here, the question arises as to can this form ofexercise really help men lose weight?
It is true that most types of yoga do not have anything near the calorie burning power of a regular aerobic exercise. A 150 pound weighing person will burn 150 calories in an hour of doing regular yoga as compared to 311 calories for about an hour of walking at an average speed of 3 mph. But it is exercise, at the end of the day, and many practitioners believe yoga can indeed help people keep off extra pounds.
Many practitioners swear by it! For some, yoga is the most phenomenal way to help you connect with your body and also help you lose weight easily.
It is widely believed that yoga can give men a real workout even if you are a beginner!
Apart from helping men lose weight, a regular practice in of yoga asanas has various other health benefits besides weight loss:
An hour of stretching, breathing and holding various yoga poses can slim and tone the body.
Yoga is a big stress buster and will leave you feeling relaxed, calm and focused.
Many recent scientific studies have proven that the benefits derived from yoga include an overall better health and peace of mind.
Breathing is a very important part of the yoga regime which teaches you to breathe in positive energy and breathe out all negative stress.
It has also been shown that the balance and strength yoga poses can really increase the flexibility, tone the muscle, and improve posture and rejuvenate the skin.
Many men may even begin to feel and look younger with regular yoga practice.
It is interesting to note how this works.
Here, the main buzzword is mindfulness – that is the ability to observe what is happening internally, inside the human system, in a non-reactive fashion. This would in turn help change the relationship of the mind to the body, and eventually to the food and the eating habits.
Thus, practicing yoga regularly makes you destructive eating patterns. Yoga will help give you the spiritual connection to your body that can help you make those changes.
Another idea is that yoga forges a strong mind-body connection that ultimately helps make you more aware of what you eat and how it feels to be full.
Image: Shutterstock