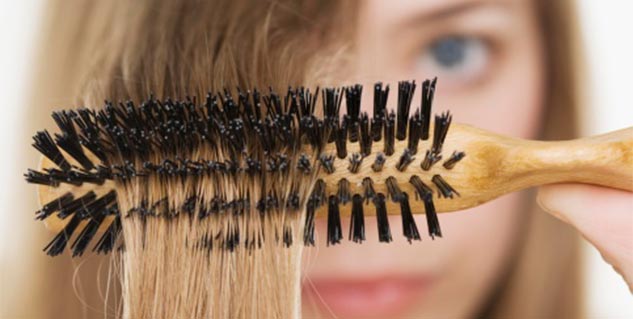 Just a few weeks back summer arrived and god, did it arrive with a bang. The scorching sun, the hot and rough wind and the dust is just the thing you need to lose all your beauty. From hair to skin, you just have the worst of all. Tanning, body odour and hair-fall, there's no escape. Tanning can be fixed to an extent, you can do something about your body odour and sweat but when it comes to hair-fall, there's nothing much you can do.
I was losing hair everyday and I thought soon I will resemble Vin Diesel but then one of my friends told me about this one thing and I can feel the difference. She told me about these yoga asanas and after practising them for just a few weeks, I can see the difference in frequency of hair fall. Earlier I was losing 50 to 100 every time I combed my hair, after practising these yoga asanas the hair fall was considerable less.
You too can practice these yoga asanas and see the difference:
Utthanasana
Take a yoga mat and stand straight with your feet together.
Take a deep breath and extend your arms high up while exhaling slowly. Bend forward to touch your toes or the floor while keeping your legs straight. If possible, place the entire palms on the floor.
Stay in the position for 3 to 5 seconds while keeping your breathing normal.
Slowly get back in the previous position.
Vajrasana
Take a mat and sit on the floor with your back straight and legs stretched out in front.
Place your hands your side, palms down.
Slowly fold your legs under your thighs.
Your entire weight should be on your ankles.
Keep your palms on your thighs.
Relax and breathe slowly for 3 to 5 seconds.
Get back in the previous position with your legs stretched out in front.
You can do this asana right after eating.
Sasangasana
Sit in Vajrasana position.
Slowly place your hands behind and clutch your heels.
Now, get on your heels, lifting your back slightly. Go further and touch the floor with your head. You are creating the shape of a snail.
Stay in the position for 5 seconds.
Exhale and slowly get back to the previous position and relax.