A liquid diet for weight loss sounds like minimal effort to a slimmer figure. Liquid diets sound too good to shed extra kilos off and often, they are. Liquid diets primarily consist of juices (made from fresh fruits and vegetables), smoothies and meal-replacement shakes. The combination is such that the diet has all the essential nutrients needed for normal body functions and hormonal balance. They are low in calories and do not contain the fibre of whole fruits and vegetables.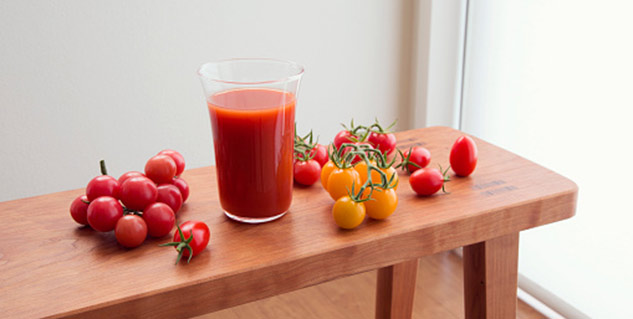 The lemonade diet
Lemonade diet, also referred to as master cleanse diet, is a liquid diet where one only drinks lemonade for one week. You need to blend 50 ounces of water, 10 tablespoons of organic grade B maple syrup, 10 tablespoons of freshly squeezed lemon juice and half a teaspoon of cayenne pepper. Blend the ingredients and drink the entire mixture throughout the day. You may lose anywhere from 2 to 7 kilos during this diet.
Fruit and vegetable juice diet
Fruit and vegetable juice diet helps maintain the balance between nutrition, health sustainment and weight loss. Cut up your fruits; add tomato juice, carrot juice and a cup of spinach juice to it. You can add honey, but for sweetening purpose only. Blend it together and sip it throughout the day at regular intervals. You need to keep away artificial sweeteners as they may not allow the body to get rid of toxins.
The following can be an alternative to the aforementioned approach.
Breakfast: Juice up a few tomatoes. Add a teaspoon of hot sauce and a spoon of almond paste to it (almonds provide body sufficient amount of antioxidants and protein).
Lunch: Put some carrots in a juicer so that you get a full glass. Drink the carrot juice with a cup of plain yoghurt.
Dinner: Blend fruits with low acidic levels (apples, bananas and carrots) so that your metabolism stays active while you sleep.
The grapefruit diet
In this diet, you need to eat grapefruit at each meal, combining it with a small piece of whole grain wheat bread and green salads.
Gelatin
According to Medline Plus, gelatin (without fruits or other ingredients) is another liquid diet idea that you have. However, you must follow directions for use mentioned on the label and instructions of your doctor.
Considerations
Liquid diet must balance the nutrients human body needs throughout the day. This isn't the case every time; liquid diet often lacks in nutrients. Liquid diets should never be undertaken without medical supervision. According to at study at the Vanderbilt University, the success rate of liquid diets varies among individuals. Those on medically supervised plans may benefit from liquid diets and lose weight besides reducing the health risks (including easing the symptoms of diabetes, high cholesterol and high blood pressure.
A liquid diet must be conducted during a short-term period of (say up to 7 days), depending on health needs. And, liquid diets should be consumed at regular intervals, to ascertain that energy levels remain high and blood sugar levels are within healthy range. If it is poorly conducted, many negative consequences may develop (including slowed metabolism, fatigue, dizziness, nausea, digestive conditions, irregular heartbeats and loss of fat).
Image: Getty