We have endless options to burn fat, but are not sure which can actually do the deal. For those who are trying to reduce body fat and improve their body composition, an effective way to burn body fat is carbohydrate depletion.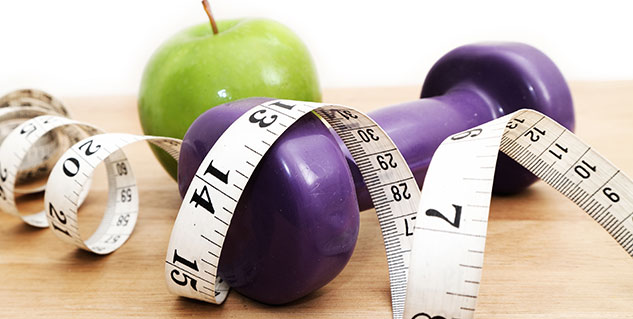 Here is a combination of diet and exercise that make our bodies efficient at burning unwanted body fat. The combination works to sustain weight loss, improve body composition, enhance metabolic efficiency and develop strength.
Workout Session
You need to have a workout regimen that ensures that the body fat avoids metabolic shifts and limits negative hormonal responses. The ideal 30-minute workout plan involves the following exercises.
Warm up, stretching exercises – 2-3 minutes
Dumbbell squat, curl and press (3 sets, 20 reps each set)
Elbow planks push-ups (3 sets, 10 reps each set)
Rest – 2 minutes
Lunges (3 sets, 20 reps each set)
Straight-leg raises (3 sets, 20 reps each set)
Rest – 2 minutes
Squats (3 sets, 10 reps each set)
Cool down exercises – 2-3 minutes
One should go easy at first as it is important to understand that the body takes time to adapt to the workout routine.
Eating Plan
To get rid of body fat, this plan recommends a diet that's moderate in fat intake and is easier to sustain than one without any fat or carbohydrates. You have to opt for fat over carbohydrates and sugar when you have limited options.
For Evening Workout Plan
MEAL 1
1 whole egg and 3 egg whites
Mixed peppers and greens (can also be combined with above in an omelette)
Half a cup of natural salsa (low or no sugar)
MEAL 2 (snack)
Blend together whey protein (half scoop), unsweetened 2 cups almond milk, 2 cups spinach or kale. Sprinkle with cinnamon.
MEAL 3
Chicken or turkey breast with mixed greens.
MEAL 4 (pre-workout snacks)
One apple and half a scoop of whey protein in shake.
MEAL 5 (post-workout meal)
Sweet potato, sprinkle of cinnamon and pepper
For Morning Weight Training
MEAL 1 (pre-workout)
A shake of half a scoop whey protein, unsweetened cup of almond milk, a banana and peanut butter.
MEAL 2 (post-workout snack)
Celery sticks with two spoons of hummus.
MEAL 3
Chicken or turkey breast with mixed greens.
MEAL 4 (snack)
Tuna salad with 10-15 almonds.
MEAL 5
Broccoli, spinach or any green vegetable
Of course, there are endless options when it comes to burning body fat. The aforementioned plan is another that helps one get rid of body fat naturally and effectively. The diet might turn out to be difficult to maintain in the long-term, but then you can always add to it your favourite low-carb recipes and also exercises that you enjoy.
Image: Shutterstock