If you think that this daily mundane urban life has done enough damage to your mind, body and look for means of salvation, you inevitably find Yoga, as a possible solution. Let the power of yoga heal you from inside out. The cleansing power of yoga and meditation will help you retain your wisdom.
Here, we are listing out the best places to learn the art of living, to learn the art of yoga.
Art of living, Kalkaji
The name says it all. Founded by Gurudev Sri Sri Ravi Shankar, this place is the best option to get rid of all the stress. With centre present all over the India and programs aiming at bettering the quality of living, Art of Living tops our list. Their wisdom enriched programs grant you to live a better life.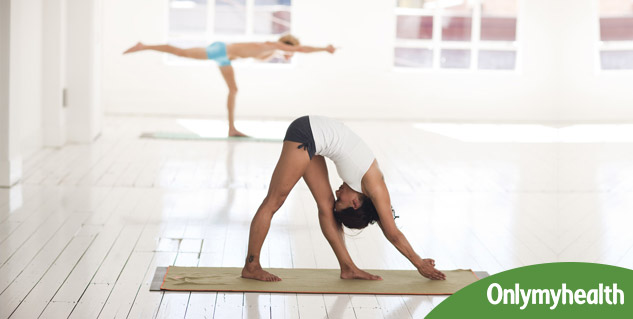 Read: 5 Yoga Poses to Help You Connect Your Body and Mind
Iyengar Yoga Centre Yogakshema, Indian Heritage Society
When you are on your quest to attain peace for your mind, body and soul, you already made the right choice to opt for yoga. A place that is there for more than a decade now, with trainers well versed with the 'sutras' of yoga, is where you need to head to. Get in touch and book yourself for a workshop.
Yoga Life, Jungpura extension
Aim for a better and a healthier life and what could be a better option than Yoga. Here, Yoga Life gives you an option to do so. Learn all the 'asanas' in best of their forms. Trainers and volunteers here will help you achieve altitudes of wisdom, allowing you to have a clear perception of life and living. Live a simply with Yoga Life.
Read:Try Out these Simple Yoga Poses to Improve Flexibility
Vedic Power Yoga, Bhogal
If you are opting for yoga, you are doing a favour to your mind, body and soul. Your entire self is at peace and ease when you are meditating when you are doing asanas. Vedic Power Yoga has taken yoga to an entirely different level with its seasoned team of trainers and a peaceful aura that has won them certification from Dev Sanskriti Vishwavidyalay.
Yoga Guru, Lajpat Nagar
From peace yoga to power yoga, from teaching to kids to training corporate, Yoga Guru excels in all of it. Based in South Delhi, this yoga centre has a team of certified professionals that master the art of 'Yog'.
Read more articles on Yoga.
For more such articles, Download OnlymyHealth App.